Trading Analytics and Business Manager
100% | Baden
Tasks
Identifying and driving digital initiatives, by developing methodologies and tools for advanced analytics. Be a key player in developing a new Trading Analytics environment using Data Methodologies
Actively liaising with other functions in the business, such as Risk, IT, Finance as well as coordinating external resources and representing CEMT in projects and steering committee
Creating trading desk tools, reports and dashboards by using advance visualization tools (e.g. Power BI) in order to monitor, steer and optimize trading activities
Supporting senior management with information and ad-hoc analysis of current activities, positions and P&L
Continuous improvement of trading environment and striving for operational and trading analytics excellence
Working directly with traders analyzing and explaining portfolio P&L and exposure
Profile
University degree in technical major or economics
Several years (min. 5) of experience in a similar function, ideally in a preferably energy or commodity trading environment, with good knowledge of risk and portfolio management, P&L calculations, financial products, etc.
Excellent IT knowledge, including programming (R, Python,VBA) and Power BI platform
Strong interest and know-how in Machine Learning, Deep Learning, Big Data and Data Sciences
Very strong Database skills (SQL)
Excellent analytical, fast out-of-the-box thinking and problem solving skills and strong drive for innovation
Proven Project management experience
High degree of personal initiative and ability to learn quickly
Good team player and customer service attitude
Excellent communication skills in English and other languages a plus (D, I, F)
This position is crucial for the trading floor of Axpo Solution's Continental Europe Merchant Trading (CEMT) division in Baden and is a unique opportunity to become part of Axpo's extended energy com-modity trading operations. The role is ideal for somebody with a broad skill set who enjoys working in a fast paced and entrepreneurial environment and wants to make an impact.

No agencies please. Candidates to apply through our online system. Thank you.
Contact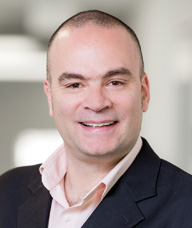 Senior HR Manager Recruiting
moritz.nauer(a)axpo.com
Information about the recruitment process
About us
The Axpo Group produces, trades and distributes energy reliably for more than 3 million people and several thousand companies in Switzerland and in over 30 countries throughout Europe. Around 4500 employees combine the expertise from 100 years of climate-friendly power production with innovative strength for a sustainable energy future. Axpo is an international leader in energy trading and in the development of tailor-made energy solutions for its customers.
More information about Axpo
Further open positions at Axpo
Axpo Impressions