Risk Analyst
100% | Warsaw
Tasks
Develop and implement models for risk measuring and reporting (R, Python)
Enhance the framework, processes and tools for risk management and business intelligence
Perform daily analysis and reporting of P&L and risk measures
Perform in-depth analyses of selected topics for various stakeholders in the company
Analyze complex transactions and assess their risk profile
Drive and test new system implementations (reporting systems, accounting etc.)
Travel requirements: there will be a few weeks introduction time in Switzerland, afterwards occasional travel
Profile
University degree with top grade in a field such as Economics, Engineering, Mathematics, Physics or other with a sound numerical background
Experience in development using coding-languages such as R, Python, C#
Knowledge of applied statistical & financial methods and modelling; Knowledge of Accounting is also an asset
Solid understanding of financial instruments (Futures, Swaps, Forwards, Options) and their valuation
Experience in financial risk management and/or energy/commodity trading sector is beneficial
Fluent in English
This is a great role for an analytical mind to join our vibrant Warsaw office and become part of Axpo's strong risk management practice.
Contact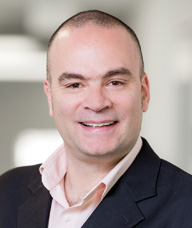 Moritz Nauer
Senior HR Manager Recruiting
moritz.nauer@axpo.com
Information about the recruitment process
About us
The Axpo Group produces, trades and distributes energy reliably in Switzerland and in over 30 countries throughout Europe. Around 4500 employees combine the expertise from 100 years of climate-friendly power production with innovative strength for a sustainable energy future. Axpo is an international leader in energy trading and in the development of tailor-made energy solutions for its customers.
More information about Axpo
Further open positions at Axpo
Axpo Impressions