Portfolio Manager
100% | Kiev
Tasks
Full management responsibility for the gas portfolio including the execution of trades, hedging, optimization of storage positions, minimizing of imbalances, etc.
Broad reporting responsibility particularly PnL and risk
Deal entry, set-up and adjustments in ETRM
Forecasting and gas market analysis
Customer relationship management
Close collaboration with the HQ in Switzerland
Profile
University Degree in Engineering, Mathematics or other relevant discipline
Ideally several years of experience in the gas and commodity trading industry, good knowledge of trading, logistics, key players, etc.
Great analytical skills and ability to manage high levels of complexity
Excellent grasp of related systems and IT
Above the average collaboration and influencing skills
Good English, verbally and in writing
This is a unique opportunity to join Axpo's Ukrainian gas trading business. The role acts as our Managing Director's deputy and its main task is to implement, execute, monitor and improve our Ukrainian gas trading strategies.
Contact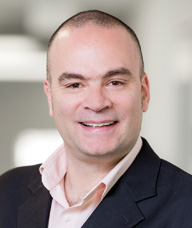 Moritz Nauer
Senior HR Manager Recruiting
moritz.nauer@axpo.com
Information about the recruitment process
About us
The Axpo Group produces, trades and distributes energy reliably in Switzerland and in over 30 countries throughout Europe. Around 4500 employees combine the expertise from 100 years of climate-friendly power production with innovative strength for a sustainable energy future. Axpo is an international leader in energy trading and in the development of tailor-made energy solutions for its customers.
More information about Axpo
Further open positions at Axpo
Axpo Impressions