Internship Full Stack Developer
60%-100% | 6 months | Baden
Tasks
Improve and optimize existing tools
Help writing new tools from scratch
Work closely with the team that directly supports our trade floor
No agencies please. Candidates to apply through our online system. Thank you.
Profile
Pursuing a Bachelor's degree in Comp Engineering, or Electrical Engineering, Mathematic or similar
Knowledge of data structures, algorithms, and statistics
Basic programming skills in one or several of following languages (R / Python / Matlab / Julia / C# / C++)
Some Machine Learning background with knowledge to apply and evaluate models
Familiar with statistical tools
In this Internship as Full Stack Developer you join a small team of professional and highly skilled developers. During the 6-month internship you will improve your developing skills and you will also have the opportunity to acquire Energy Trading Know-How.
Contact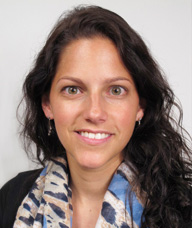 Daniela Schaufelbühl
HR Manager
daniela.schaufelbuehl(a)axpo.com
Information about the recruitment process
About us
The Axpo Group produces, trades and distributes energy reliably for more than 3 million people and several thousand companies in Switzerland and in over 30 countries throughout Europe. Around 4500 employees combine the expertise from 100 years of climate-friendly power production with innovative strength for a sustainable energy future. Axpo is an international leader in energy trading and in the development of tailor-made energy solutions for its customers.
More information about Axpo
Further open positions at Axpo
Axpo Impressions