IT Finance & Risk Analyst
100% | London
Tasks
Identifying and automating processes in Operations and Finance, keeping efficiency and scalabity in mind, using VBA, C++, C#, SQL.
Assisting with the deal entry, deal validation and invoicing process and eventually leading on to positional and P&L reporting
Being the main point of contact on process automation and implementation when dealing with new businesses
Profile
University degree in Computer Science, Computer Engineering, Physics, Engineering, Mathematics, Finance or similar
Strong object oriented programming and design skills, preferably utilizing Python, C++, C#, or Java as well as knowledge of working with Excel and VBA; knowledge of Endur is an advantage
Experience working in an energy trading or utility environment is an advantage
Excellent quantitative and analytical skills
Strong attention to detail, takes responsibility and ownership of work, decisive and able to use own initiative, disciplined and able to work under pressure, entrepreneurship and integrity, good communication skills, good team player
Willingness to undertake operational tasks
A track record of process improvement and change implementation
Axpo UK is a member of the Axpo Group and is active in the electricity, natural gas and environmental markets in the UK and Ireland. Our services include market access, hedging and other risk management products, and we serve a large network of industrials, electricity and gas producers and independent retailers. The role will offer an opportunity to work at the forefront of the dynamic energy trading industry.
Contact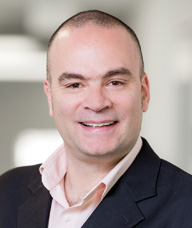 Moritz Nauer
Senior HR Manager Recruiting
moritz.nauer@axpo.com
Information about the recruitment process
About us
The Axpo Group produces, trades and distributes energy reliably in Switzerland and in over 30 countries throughout Europe. Around 4500 employees combine the expertise from 100 years of climate-friendly power production with innovative strength for a sustainable energy future. Axpo is an international leader in energy trading and in the development of tailor-made energy solutions for its customers.
More information about Axpo
Further open positions at Axpo
Axpo Impressions