Data Scientist
100% | Madrid
Tasks
Apply best-practice data science to implement big data and advanced analytics use-cases in close cooperation with the respective stakeholders
Develop state-of-the-art machine learning, advanced analytics and big data procedures
Ensure state-of-the-art implementation and delivery
Use data mining and deep learning approaches to identify further use-cases
Pro-actively consult on enhancing existing routines and establish a knowledge sharing mindset
Support local teams in implementing use-cases
Involve in setting up a suitable data governance
Shape the future role of advanced analytics and big data
Profile
Master's degree in data science, computer science, applied mathematics or simi-lar
Minimum of 3 years of experience in applying advanced analytics to a variety of cases and a proven ability to synthesize complex data; deep understanding of modern machine learning techniques and their mathematical foundations
Real-world implementation experience in machine learning applications
Strong programming skills in at least one object oriented programming language (Java, Scala, C++, Python, etc.) and experience with data visualisation tools
Experience in energy/commodity trading is an advantage
Excellent problem solving and analytical skills
Highly collaborative, capable of listening to and learning from colleagues, chal-lenging thoughtfully and prioritizing impact
Fluent in English
Flexibility and willingness to travel (40%)
This is a unique opportunity for an open-minded, passionate and talented Data Scien-tist to be part of our Big Data initiative. As such, you will roll up your sleeves, engage with different stakeholders and implement relevant use-cases across the organization and play a major role in establishing advanced analytics and big data approaches across the business area Trading & Sales.

No agencies please. Candidates to apply through our online system. Thank you.
Contact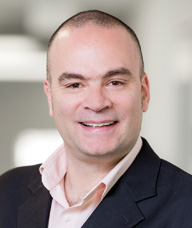 Moritz Nauer
Senior HR Manager Recruiting
moritz.nauer(a)axpo.com
Information about the recruitment process
About us
The Axpo Group produces, trades and distributes energy reliably in Switzerland and in over 30 countries throughout Europe. Around 4500 employees combine the expertise from 100 years of climate-friendly power production with innovative strength for a sustainable energy future. Axpo is an international leader in energy trading and in the development of tailor-made energy solutions for its customers.
More information about Axpo
Further open positions at Axpo
Axpo Impressions