Customer Data Specialist
100% | Vila Real
Tasks
Receiving, organizing, classifying and dispatching customer written entries (digital or physical) and sales leads
Maintaining customer database with current information
Clear and concise communications with department managers, employees and company customers, including keeping customers appraised as to company schedule and requested lead-times
Interpreting data, analyzing results using statistical techniques and providing ongoing reports
Continuous improvement of data management processes and tools in order to improve statistical efficiency and quality
Etc.
Profile
High School Degree with several years of experience in a similar position in customer service, call center or a similar environment
Great customer service attitude with a passion for advanced data management and analytics
Continuous improvement mindset, eagerness to optimize processes and ways of working
Above the average problem solving skills with great resilience and persistence
Excellent influencing and stakeholder management skills
This is another unique opportunity to join our growing Gold Energy operations under the Axpo Group leadership. This role is part of the Customer Service department and focuses on introducing advanced data processing and data analytics methods to increase the department's efficiency.
Contact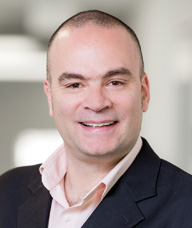 Moritz Nauer
Senior HR Manager Recruiting
moritz.nauer@axpo.com
Information about the recruitment process
About us
The Axpo Group produces, trades and distributes energy reliably in Switzerland and in over 30 countries throughout Europe. Around 4500 employees combine the expertise from 100 years of climate-friendly power production with innovative strength for a sustainable energy future. Axpo is an international leader in energy trading and in the development of tailor-made energy solutions for its customers.
More information about Axpo
Further open positions at Axpo
Axpo Impressions